Featured Items
---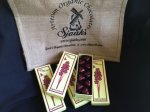 Sjaak's Vegan Raspberry Heart Chocolates
Preview Item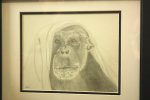 Sketch of Negra Chimpanzee
Preview Item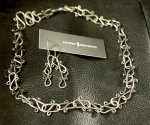 Matching Linx earrings and necklace
Preview Item
This is the *PREVIEW ONLY* view of the items that will be auctioned off at HOOT! 2015 at Bell Harbor International Conference Center in Seattle, WA on Saturday, May 30th to benefit Chimpanzee Sanctuary Northwest.
NOTE: some items on this site may be reserved for our Summer Biddin' online auction at the end of September - stay tuned for details about that online-only event!

For more information about HOOT!, including donations, sponsorships, buying tickets, and special guest award-winning author Karen Joy Fowler, please visit the HOOT! 2015 webpage.